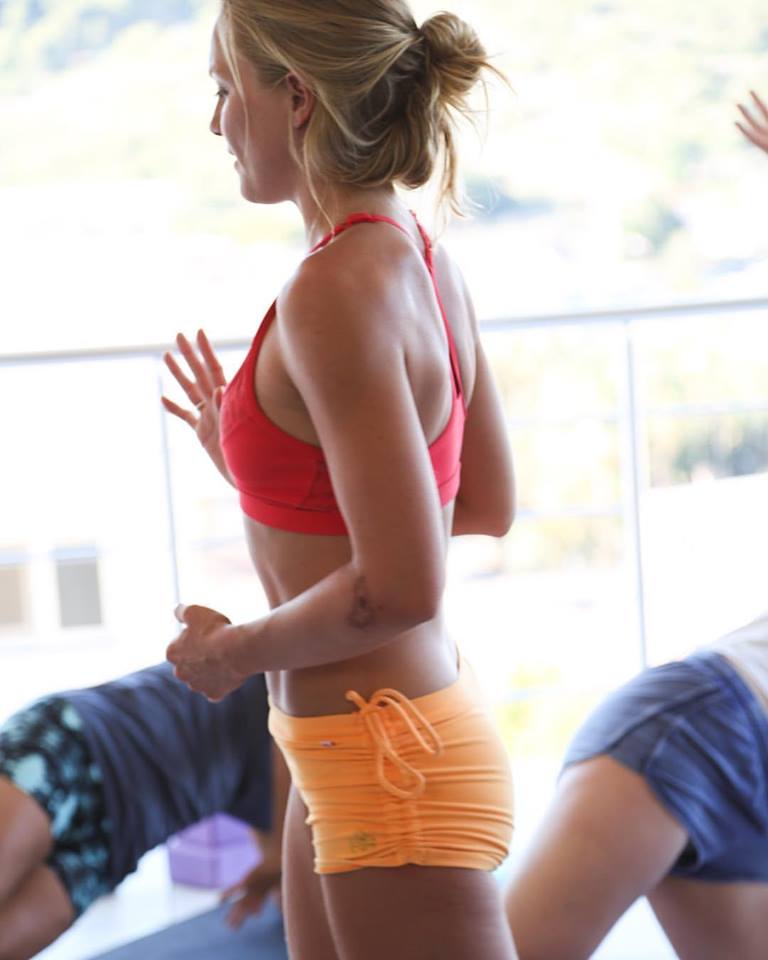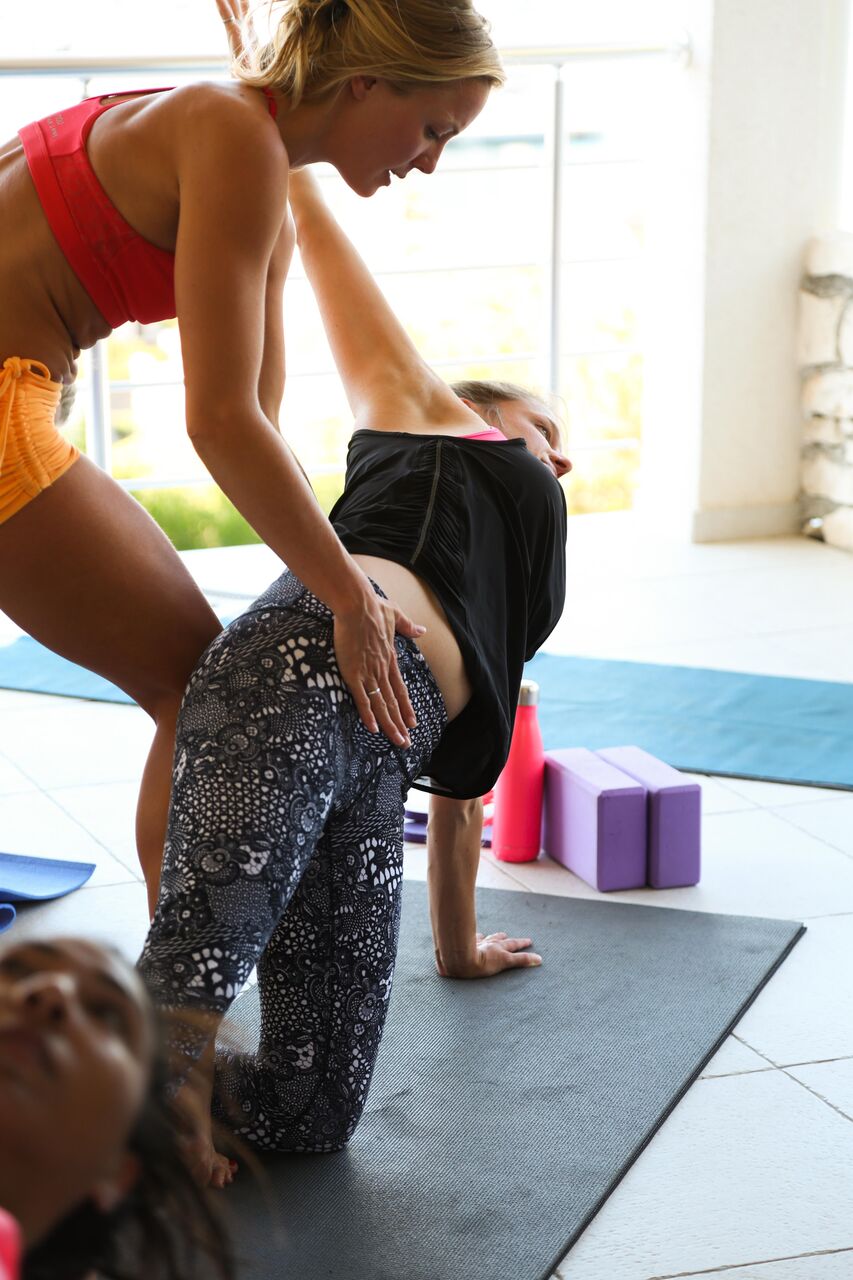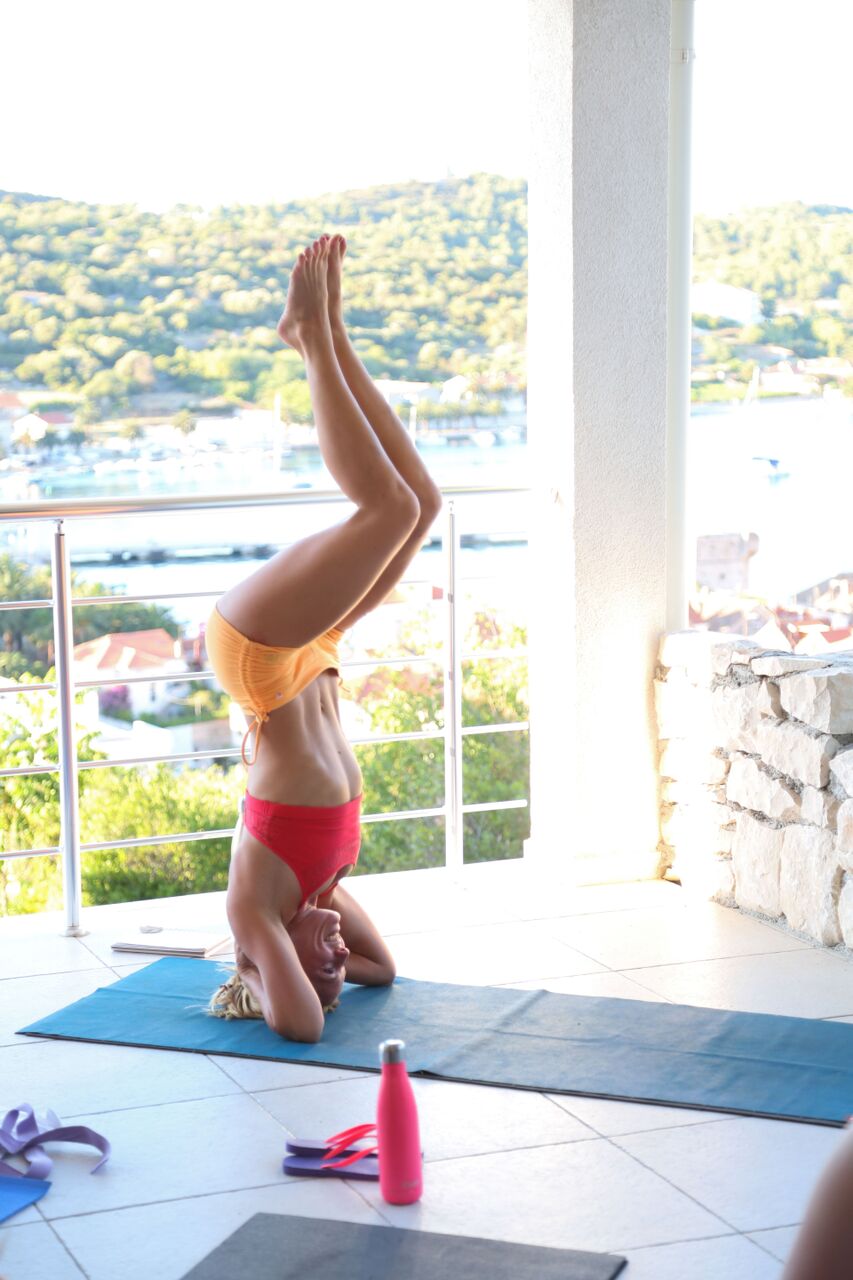 My style of yoga is influenced by Quantum Yoga, Ashtanga and Hatha Yoga incorporating a variety pranayama/breathing exercises and meditation. I focus on mobility and strength alongside flexibility, pairing the two so one practices with awareness of their own  body type and needs. 
My classes range from private tuition to large groups in beautiful studios and retreat locations around the world.
In class I lead students through their practice whilst ensuring their correct position and alignment with gentle assists and adjustments.
I am sensitive to each students individual needs, from the beginner to the experienced and I seek to ensure they get the maximum benefits out of each class.
I incorporate both the physical and spiritual aspects of yoga whilst allowing my students to develop their own understanding of yoga and anatomy in an enjoyable way. I want my students, particularly those new to yoga, to understand what they are doing beyond just the movement itself and use different ways to describe the reason behind the pose and the benefits it can bring.
My classes also adopt the holistic approach to health from the ancient Indian healing science of Ayurveda. I believe yoga can enable growing self-awareness, acceptance and compassion for living a full and spiritual life.
With deep stretching and relaxation you can release tension, centre and ground yourself. To further the healing process; incorporating Ayurveda, the the science of life, in to your yoga practice, you will resonate with your personal requirements at all times and balance your inner nature, which ultimately will bring you into a state of greater harmony with the environment.