YOGA RETREAT Norway Artic Circle 2020 dates coming soon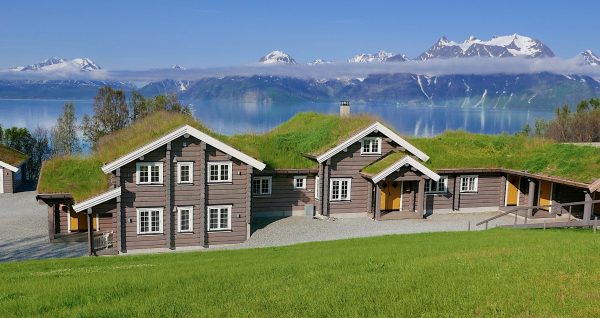 This ultimate Scandinavian experience above the Arctic Circle will definitely offer you a retreat experience with a difference. Lyngen Lodge of northern Norway is a luxury boutique lodge, providing you with a one stop destination for your ultimate Arctic experience. This retreat which will combine yoga with northern Norway discoveries. It will give you time to breathe, move and relax. We will explore breathing techniques in the yoga classes to make sure you getting the outmost benefits from the clean air whether you are on or off the mat.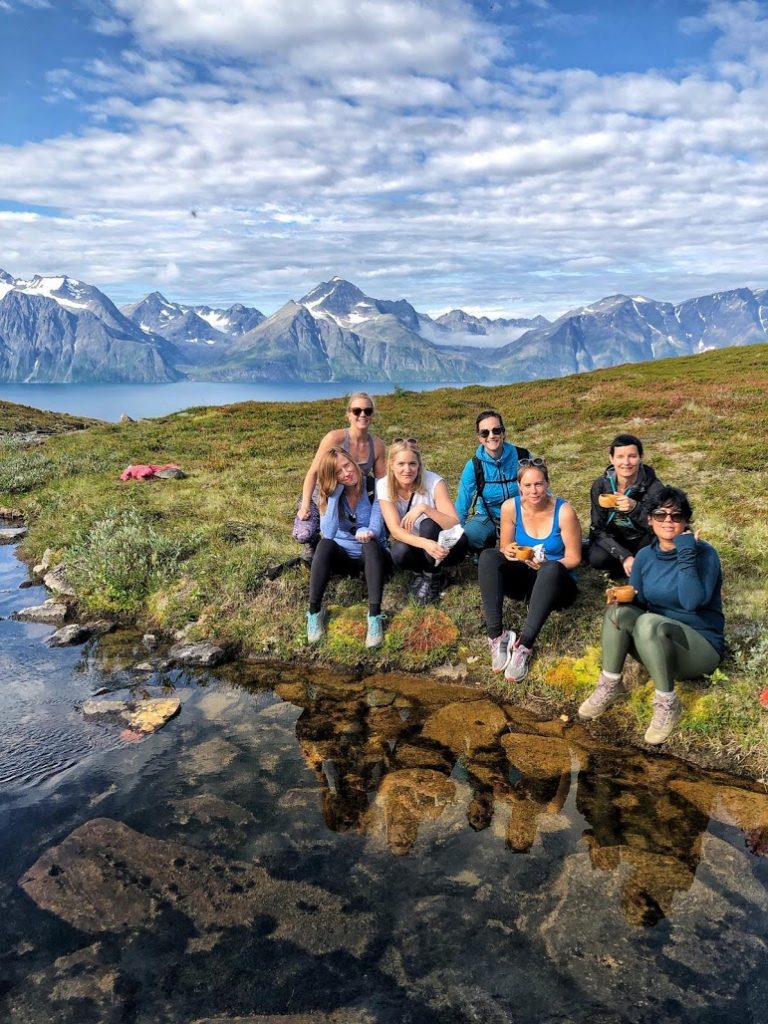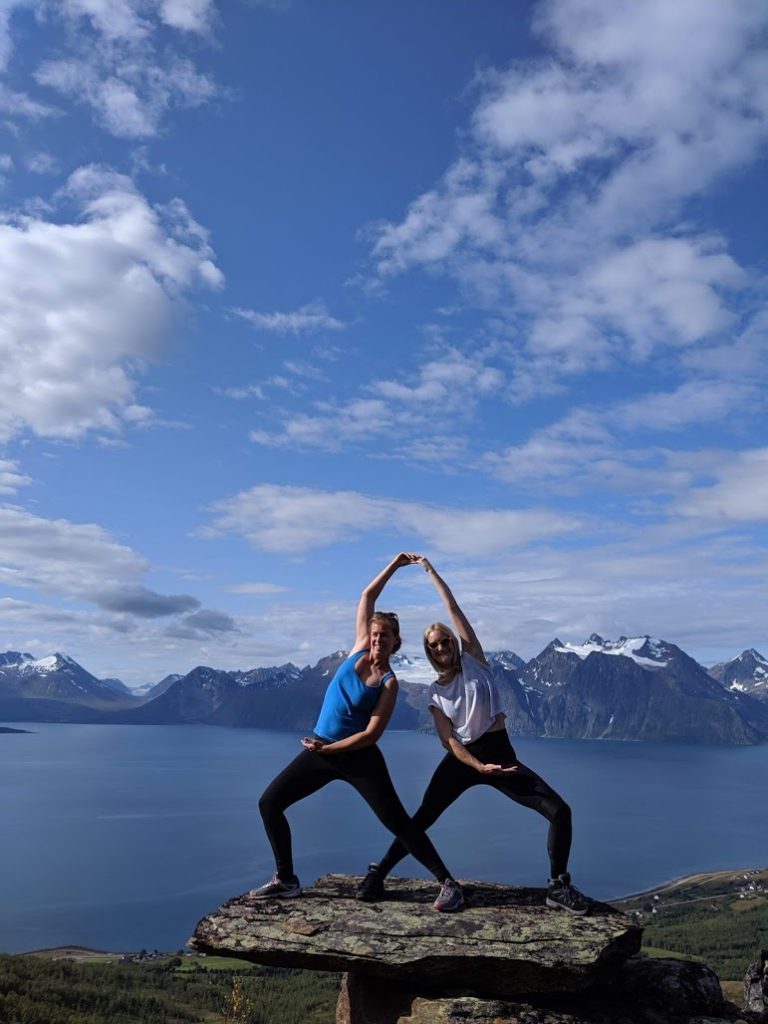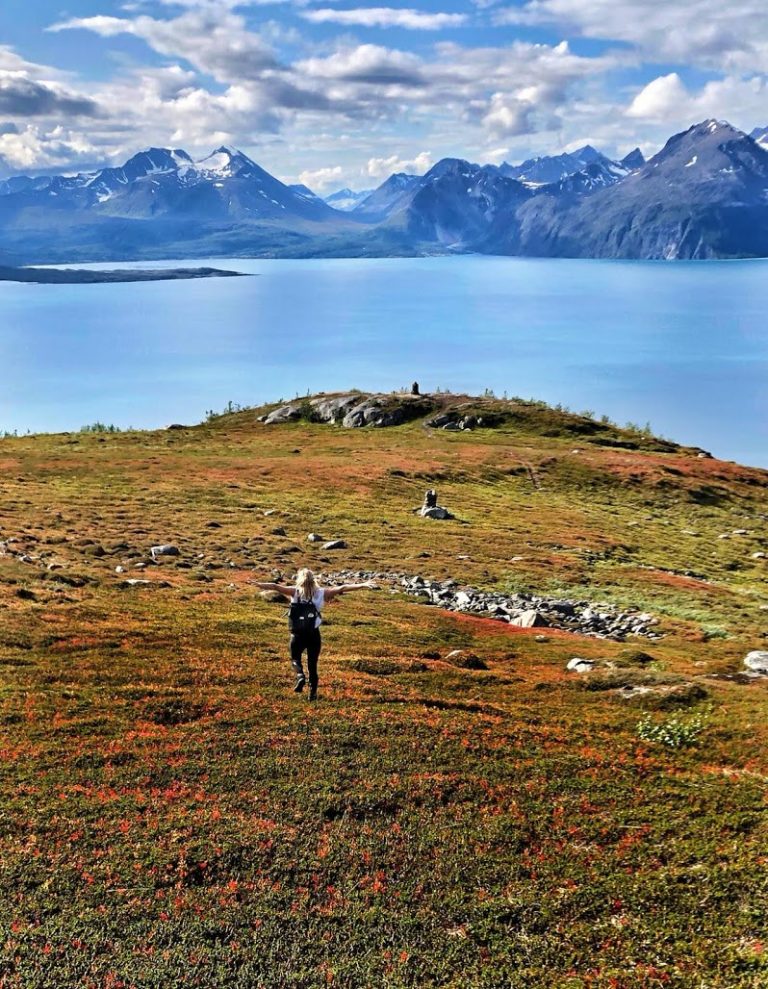 shapes and forms, we will stretch and strengthen both body and mind and deepen our connection and awareness both to our self and the beautiful nature that surrounds us. There will of course be time to relax whether that's socialising over delicious 3-course dinners, soaking in the outdoor hot tub or gazing at the surreal mountains and fjord view.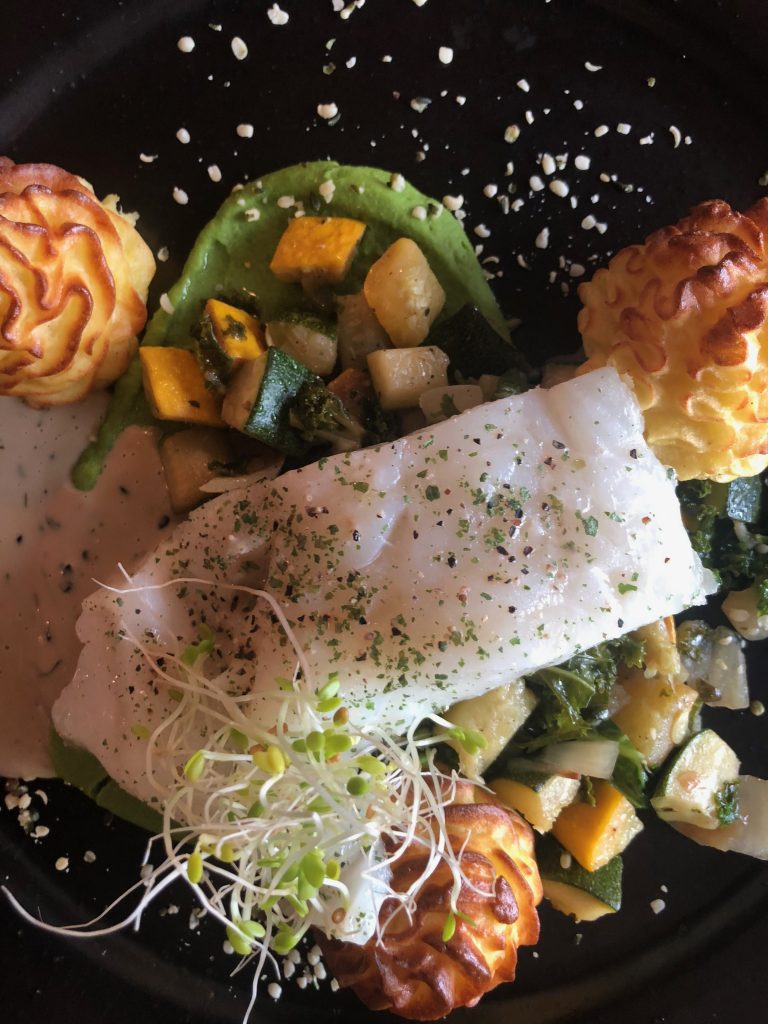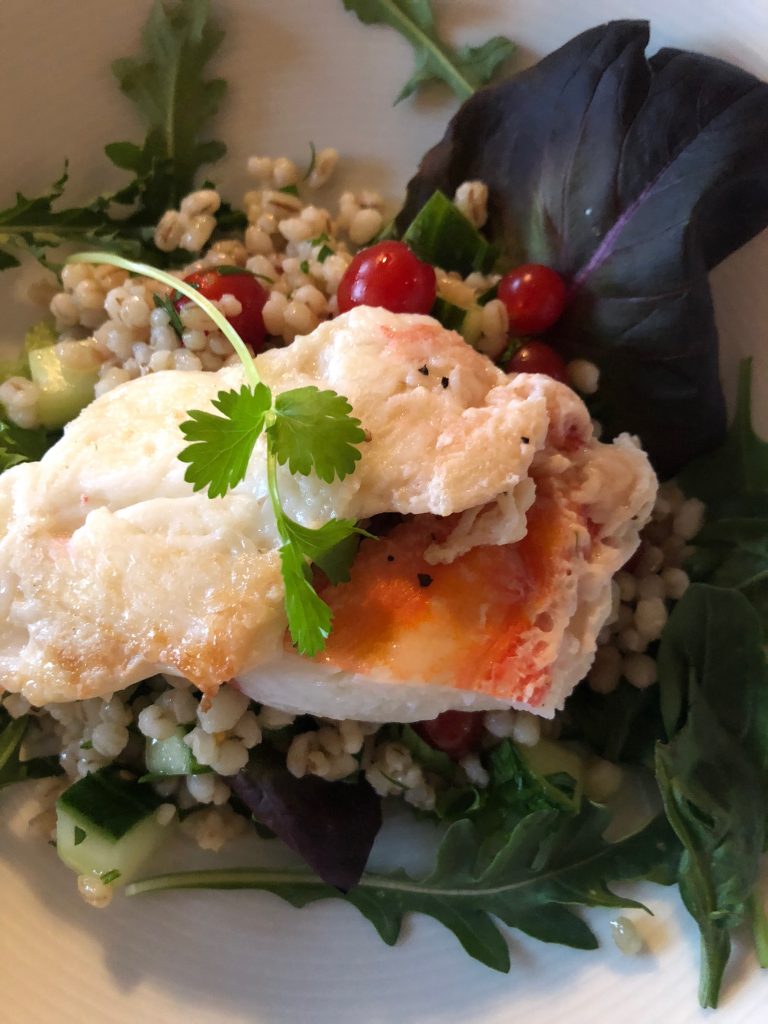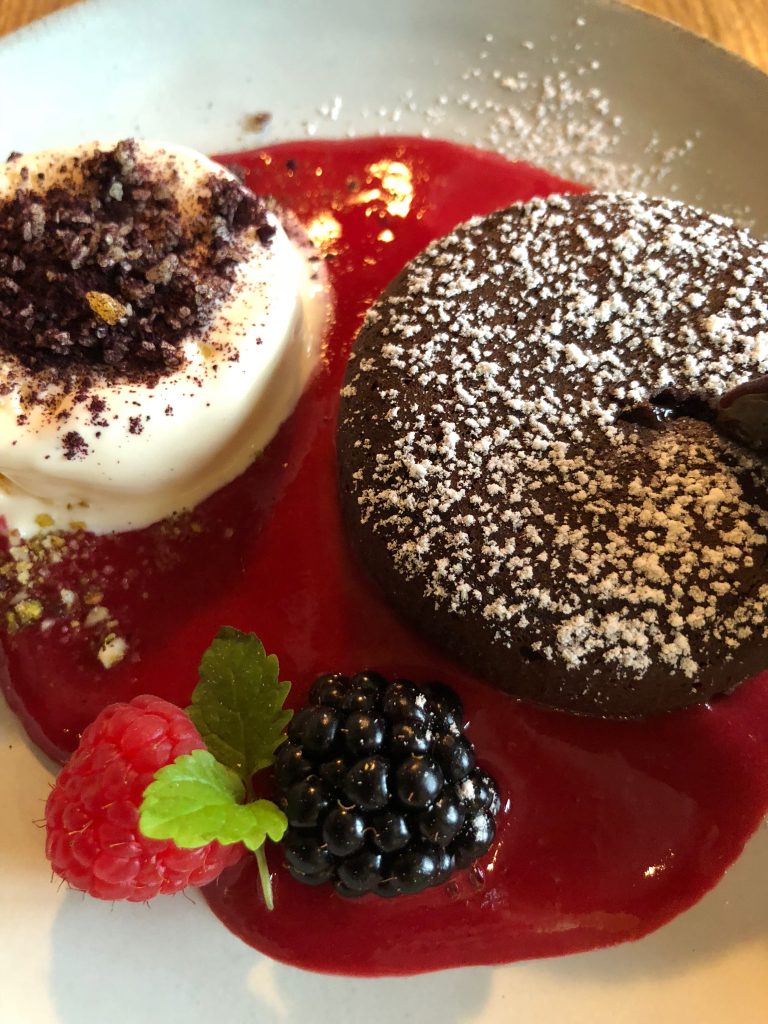 About Lyngen Lodge
Lyngen Lodge of Northern Norway is a luxury boutique lodge, providing you with a one stop destination for your ultimate Arctic experience. Offering full board ensuite facilities, world class cuisine and a variety of activities lead by our in house mountain & activity guides. We invite you to explore the Arctic with us and in return receive unforgettable memories.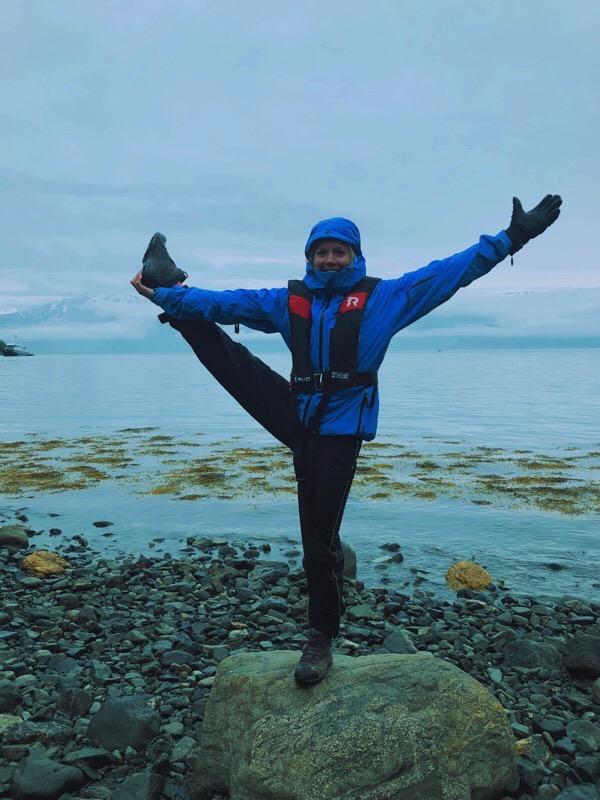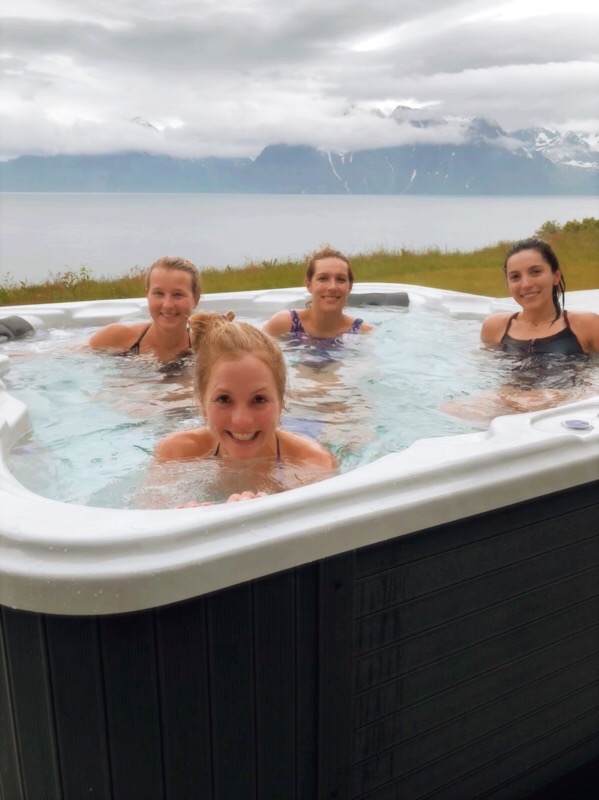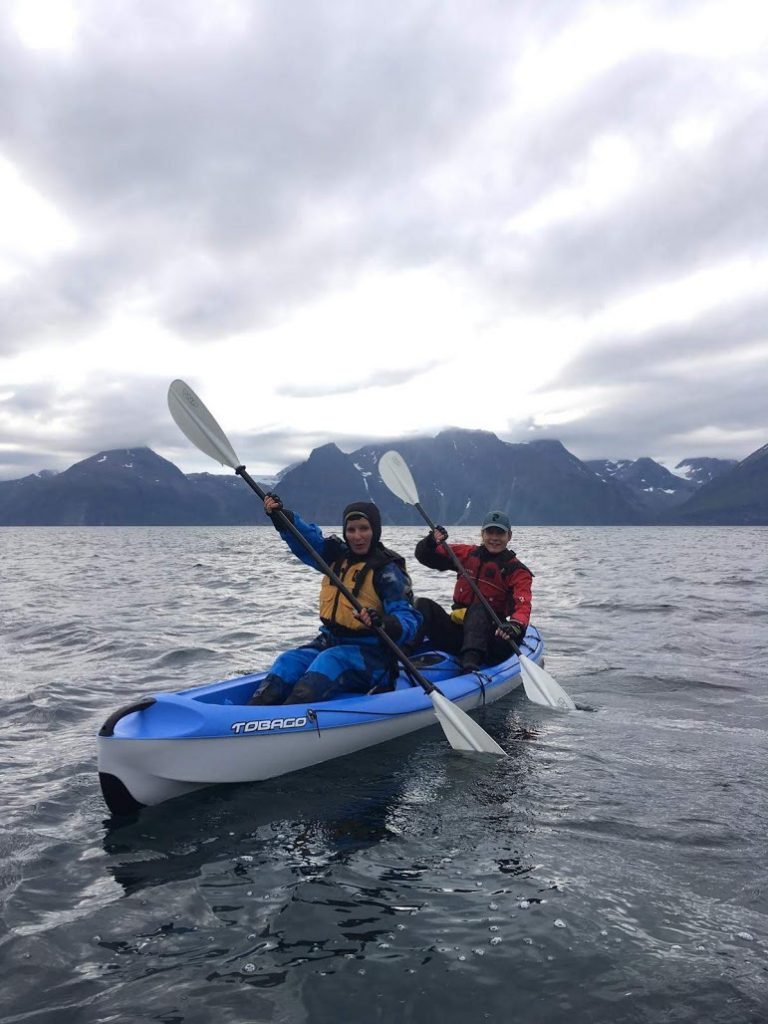 The lodge caters for 16 guests in 8 bedrooms all with ensuite bathrooms. Bedrooms and bathrooms are kept small at 15sqm, intimate and cosy for purely sleeping purposes whereas the large social "stua" and dining area with open fireplace acts as a magnet for all guests.
The lodge is a pine log build in close partnership with the environment, geothermic heating provides the warmth while a thick grass roof provides insulation. The luxurious interior wears shades of pastel colours and furnishings that blend with the Arctic environment. Other amenities include a fully licensed bar, library/seminar room, sauna and outdoor jacuzzi.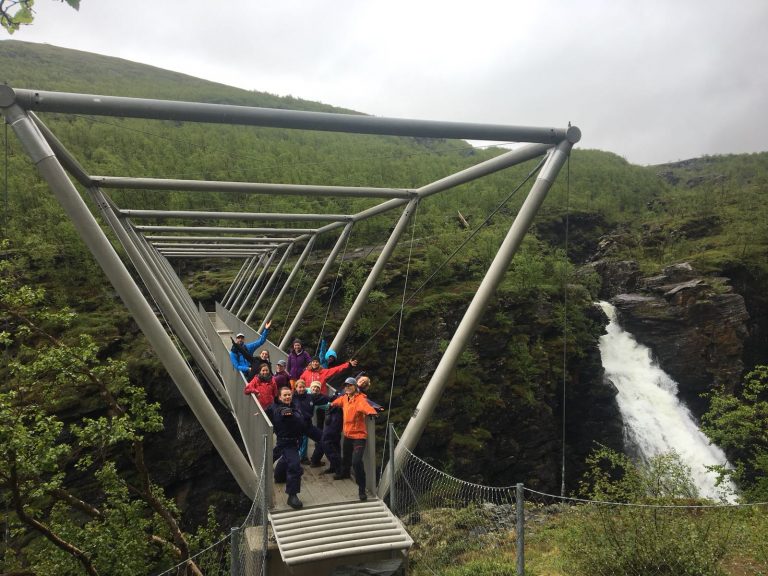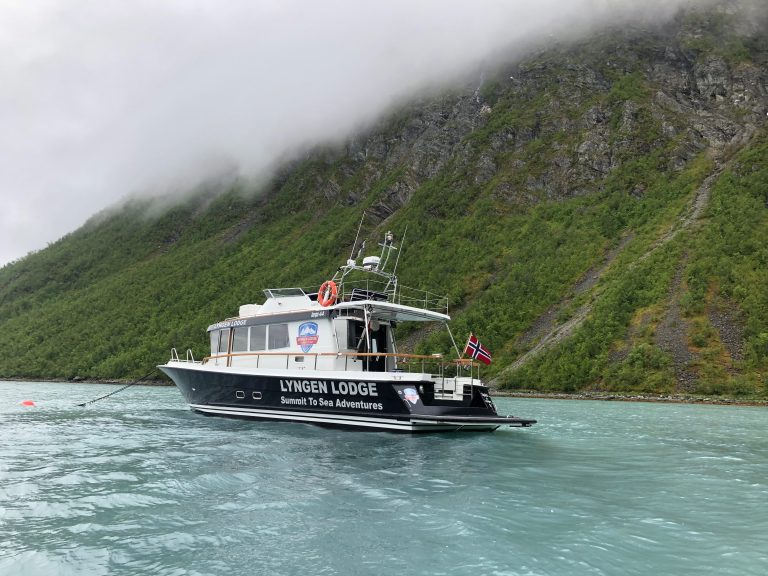 Activities
Each day our expert guides will offer you a unique adventure ranging from luxury boat safari onto the fjord to experience the unique combination of mountains meeting the sea to magical hikes on empty golden sand beaches and viewings of 3000 year old caves.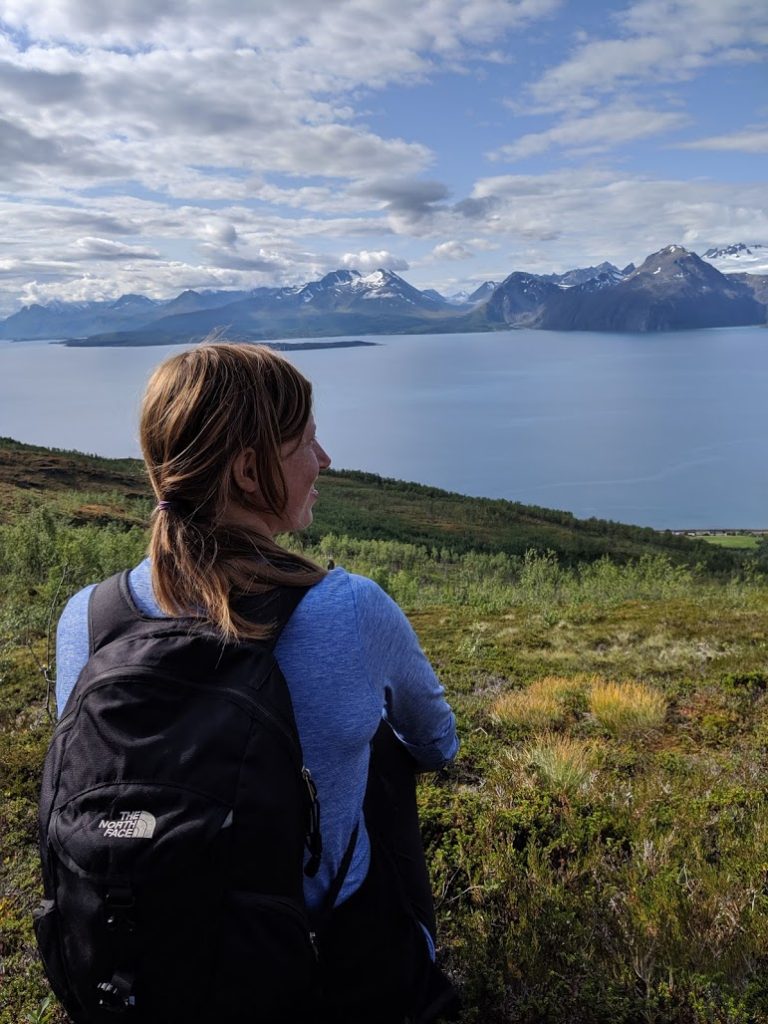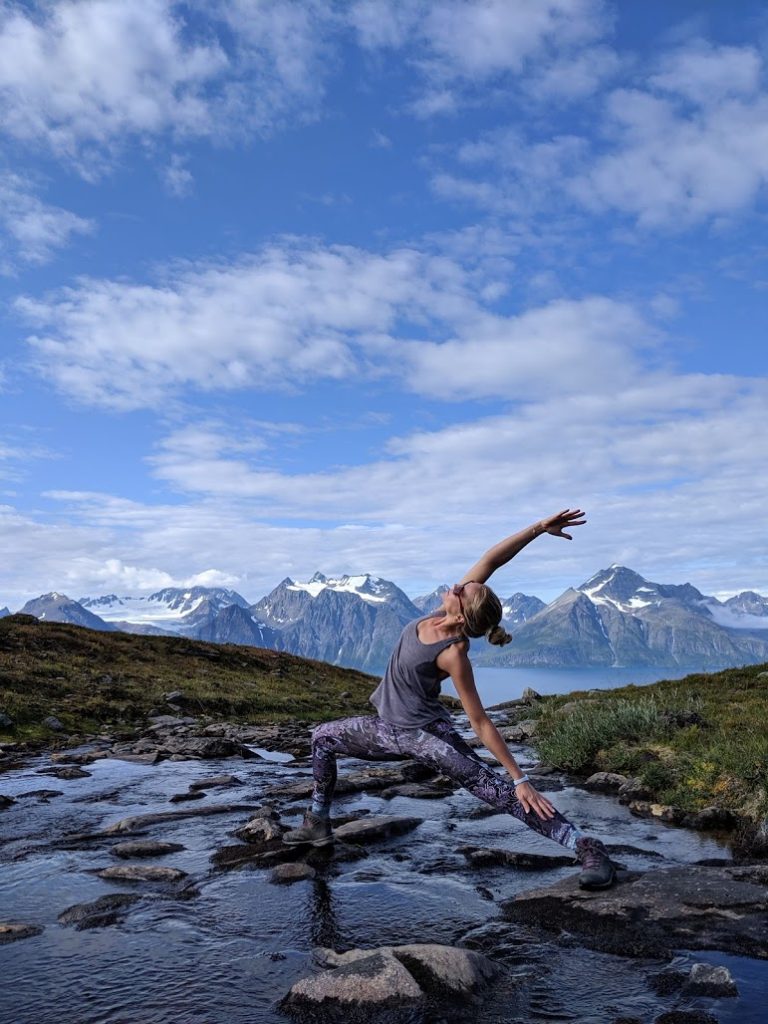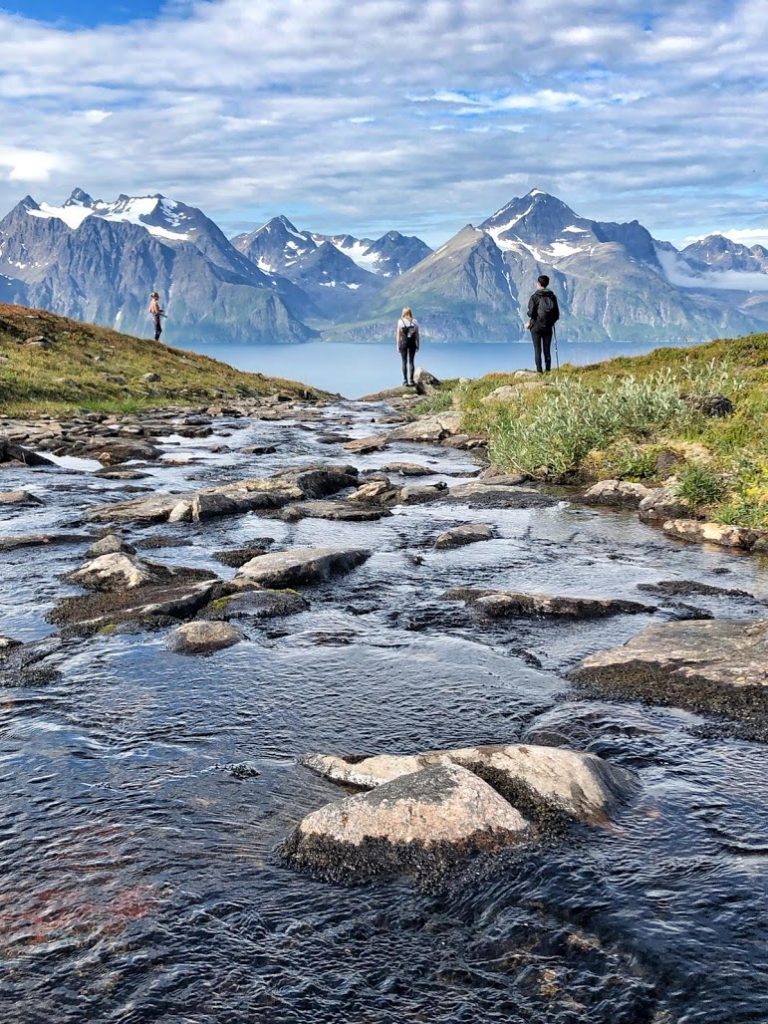 Yoga
It's an open level retreat with plenty of options to serve both the beginner and the more advanced students.
Each morning will begin with a 90minute yoga class to prepare both your body and mind for the day and adventures that lay ahead. The afternoon will invite you to tune in enjoying a more restorative yin practice, breathing work or meditation.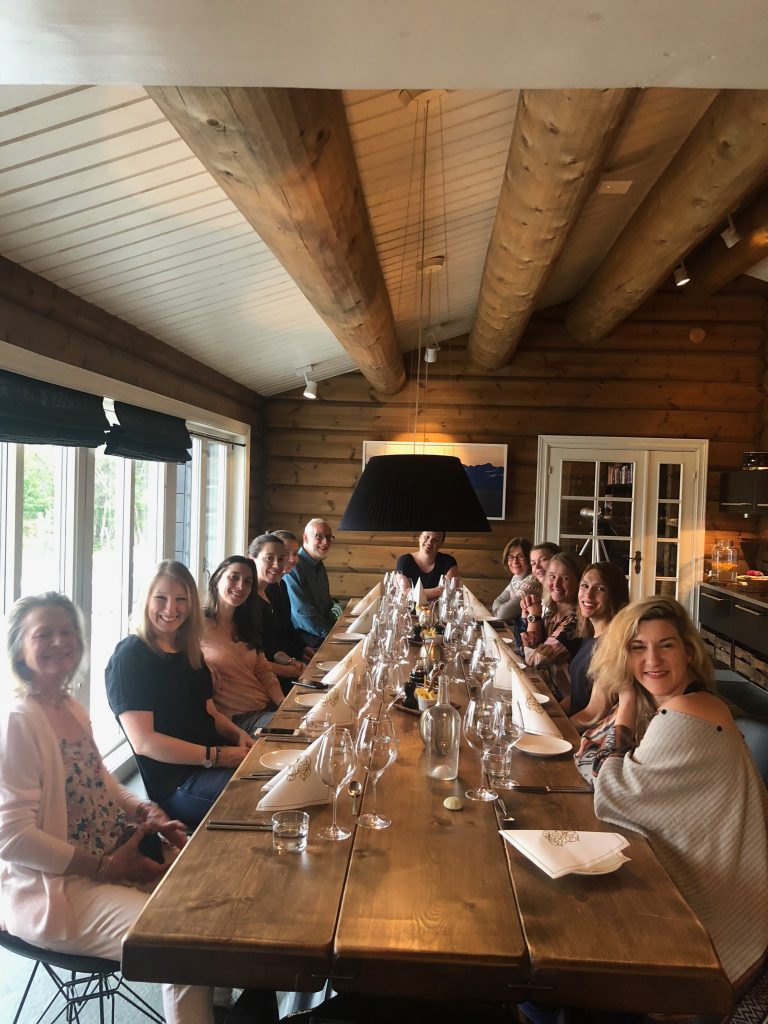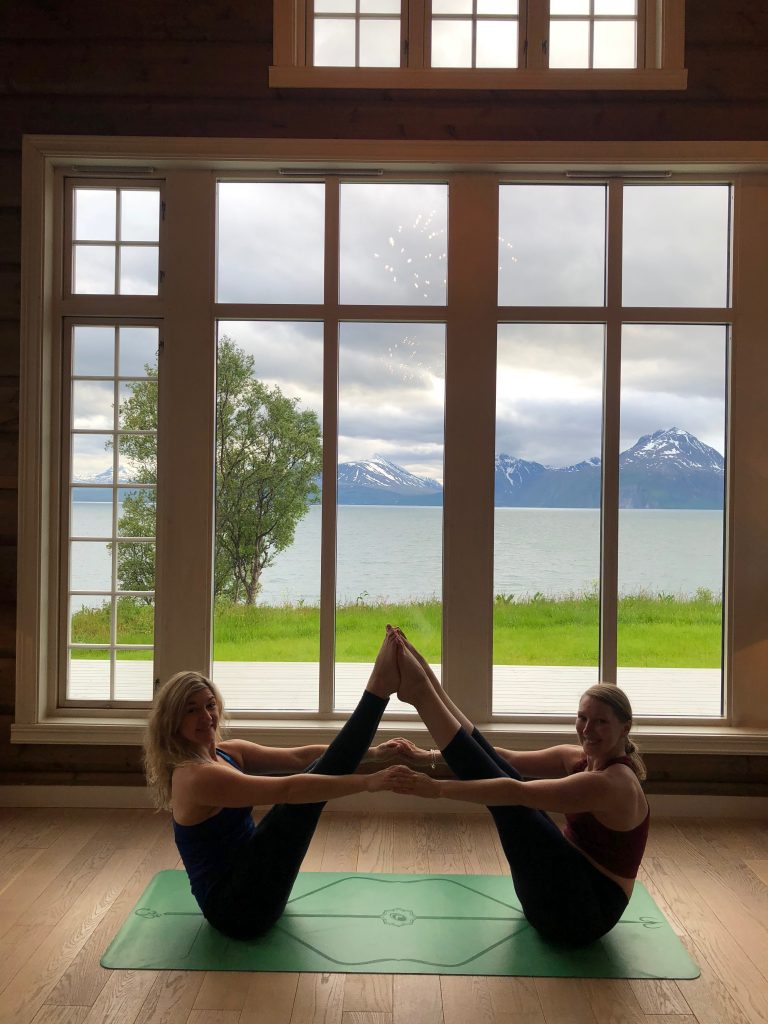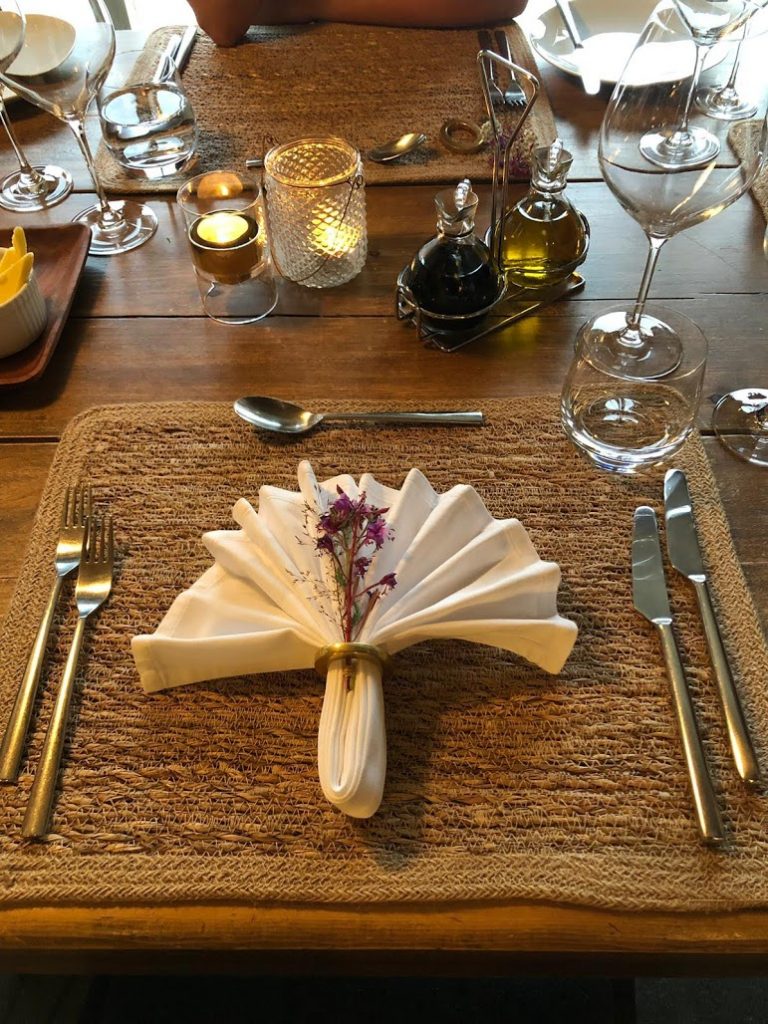 The Dates & The Deal 
Accommodation: 4 nights in double/twin room with en-suite bathroom
Full Board, breakfast, lunch, healthy afternoon tea and three course dinner
Transfer to/from Tromsø Airport/Hotel
Three Guided Activities: Sea Safari by boat, Uløya Beach Combing and Kåfjord Bridge
Seven yoga classes & outdoor reflective sessions (yoga mats included)
Price per person: 18,250 NOK (shared occupancy) & 22,250 NOK (single room)